Feedback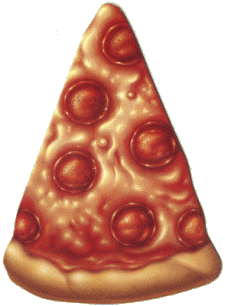 "Just yummy!!"
--Karin Eggleston
After it aired...
"Good job playing the crazy guy. (Guess it wasn't a hard stretch, eh?:) Seriously, you made me laugh out loud and were convincing. I always enjoy watching your guest appearances."
--Suzanne Hage, Durham, NC


"The Bare Naked Ladies were fantastic. Were you in this episode?"
--Sue Snyder, Southport, CT

"You were very funny. Hilarious, in fact. I hate that show."
--Terrence Gallagher, Johnson City, NY

"Good job. First time we'd ever seen or heard of the show (although our kids had) -- it was a fun show, and you were excellent."
--Dr. Anthony Buglione, Endicott, NY

"Very impressive - I really liked it when you slammed-dropped your day runner on the coffee table and that funny thing where you shook your hair at the enraged guy. Kudos.
--Amy Evans, Knoxville, TN

"Had a great time seeing you!"
--Ashley & Stacey St. Calir, Las Vegas, NV

"You were great!! Gram had her nose right up to the T.V., she really enjoyed the show. I think you really do have a gift."
--Aunt Cindy Doodle, Waukegan, IL

"You were so great... so funny!"
--Nancy Smith, Victorville, CA
Karin Eggleston's John Ducey Fan Club...
---